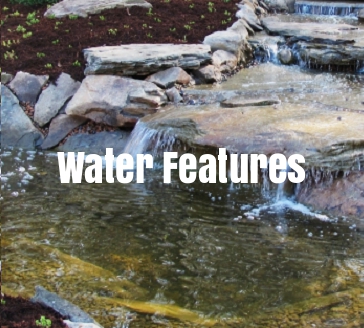 Sit back and listen to the sound of water burbling through your landscape as it adds dimensions of movement and aquatic life to your landscape.
Water features add a tranquil, calming effect to your environment, attract beneficial wildlife, and can even be enjoyed throughout every season.
Clients from Lowell to Saugatuck, Middleville to Muskegon, and everywhere in between are enjoying the water features that Greenscape Landscaping has designed into their landscapes.