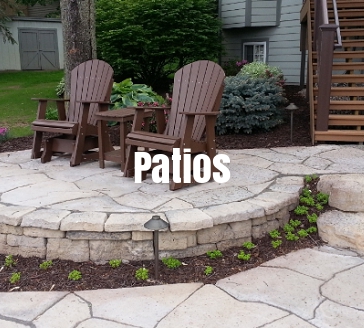 Well­-designed patios have the ability to extend your living space into the outdoor landscape and make the most of the limited West Michigan summer.
Landscape design that takes into account your lifestyle allows you to welcome spring, enjoy summer, and take advantage of the waning days of fall. Elements that might suit your lifestyle and be incorporated into your landscaped patio include elegant fire pits, covered entertaining areas, or outdoor kitchens.
The options are endless. Click below and get a free estimate to see what we can do for you.